PM VSD Screw Air Compressor










Our Advantage
Safe and Convenient
Functions at extreme weather conditions
They are designed to run tools that generate more power than
typical equipment
Screw type air compressor is easier to maintain
They are good energy conservers
They consume less oil than other oil-flooded air compressors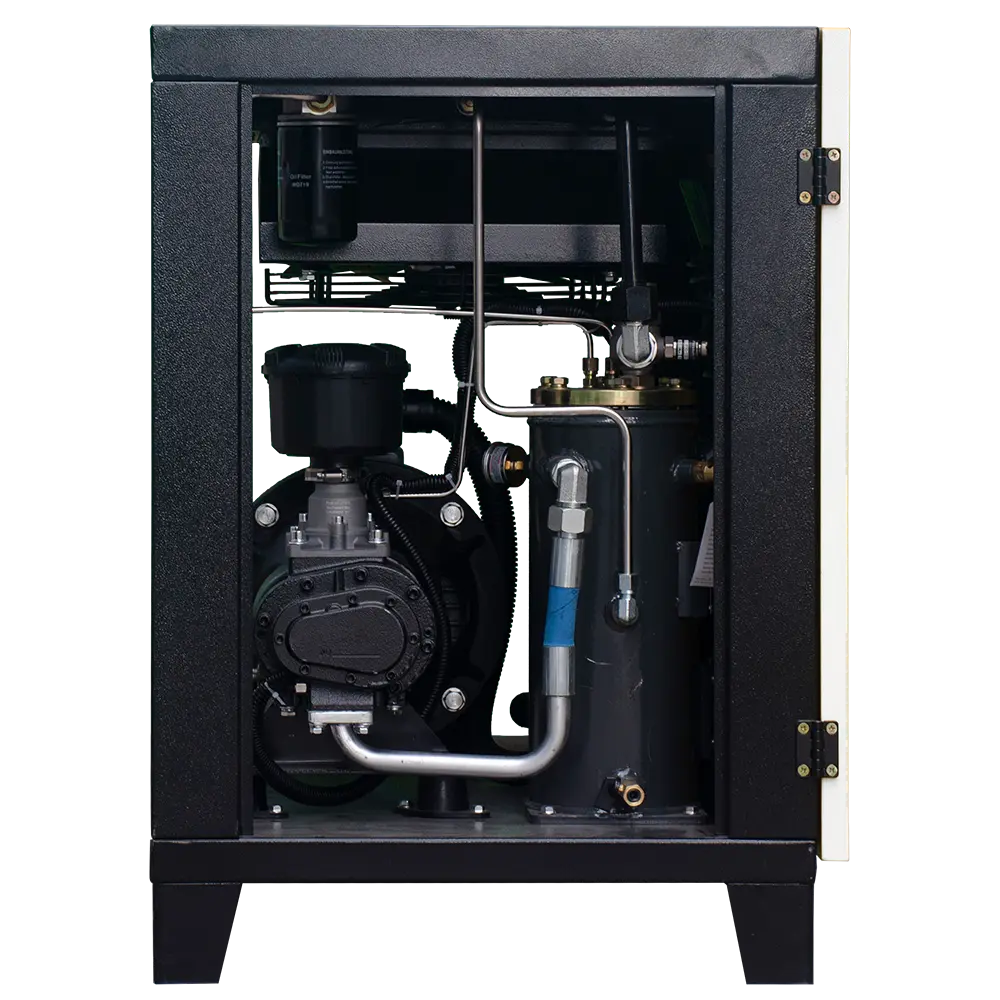 1. The design idea of "large rotor, large bearing, low speed" is adopted to reduce noise and vibration and increase the life and stability of the host.
2. The tooth surface is processed by the German KAPP rotor grinder to create a high-precision rotor, which is the first guarantee of high efficiency and stability of the air end.
3. Adopt a new type of 5: 6 asymmetric rotor tooth shape, high-precision three-coordinate measuring machine for comprehensive measurement, increase the air capacity by 5% -10%
4. All imported quality bearings are used.
1. Large starting torque
2. Specialized motor for air compressor, imported quality bearings;
3. The combined use of this motor and permanent magnet rotor achieves soft-start and electricity saving of up to 50%.
4. Motor design is designed according to 1.2 coefficient;
5. Protection grade IP54, insulation grade F.
6. Permanent lubrication of the front and rear bearings of the motor without adding grease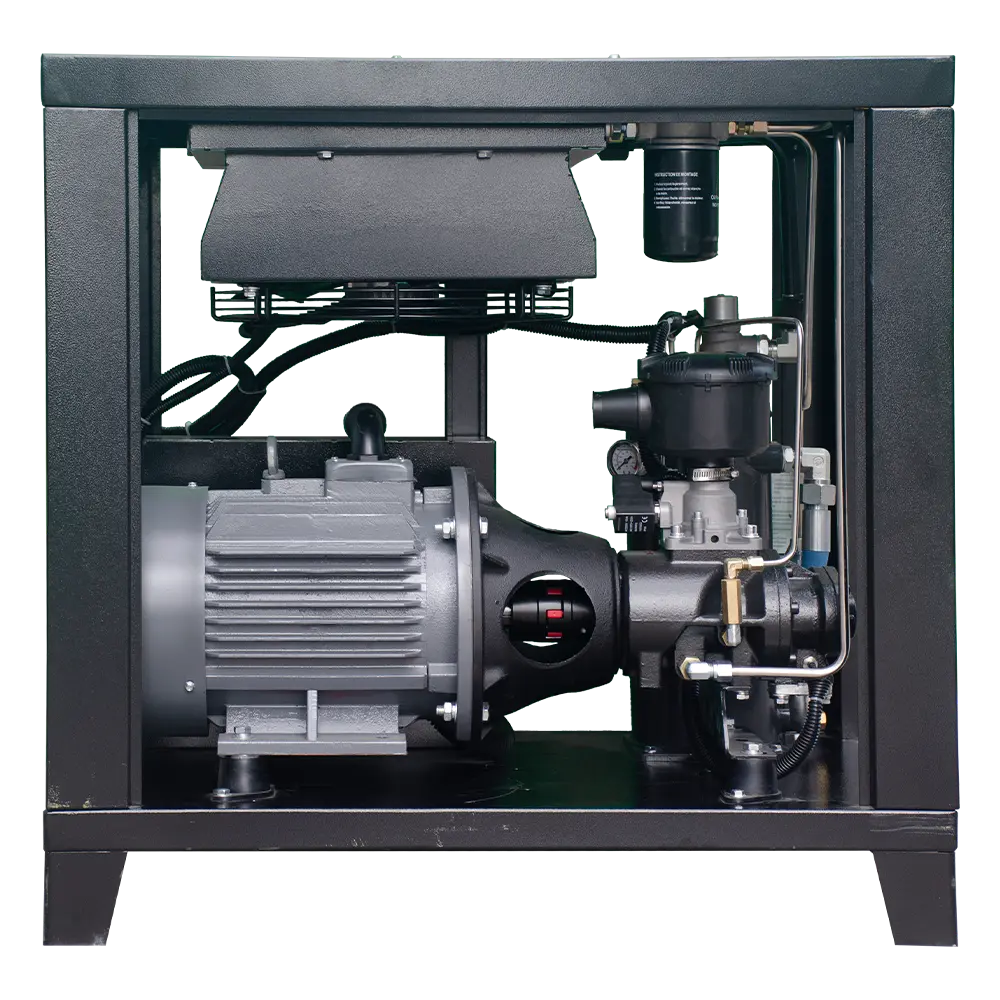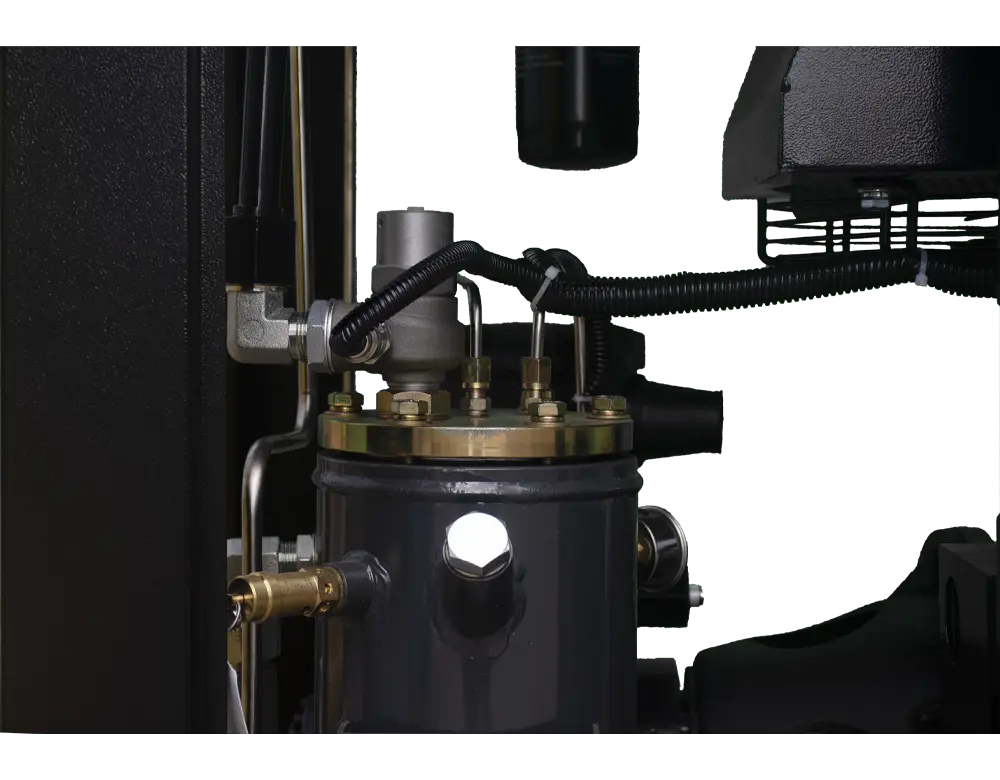 With bigger oli and gas separator and oil separator element, improving the initial separation efficiency , ,anking the oil content less than equal to 3ppm.
The variable speed drive compressor works by maintaining a constant air pressure. The variable speed compressor will adjust the speed of the motor to meet the air demand of your production. A variable speed compressor can run on 100 percent flow or can fluctuate to less air flow. This will conserve energy and support the compressed air demand needs.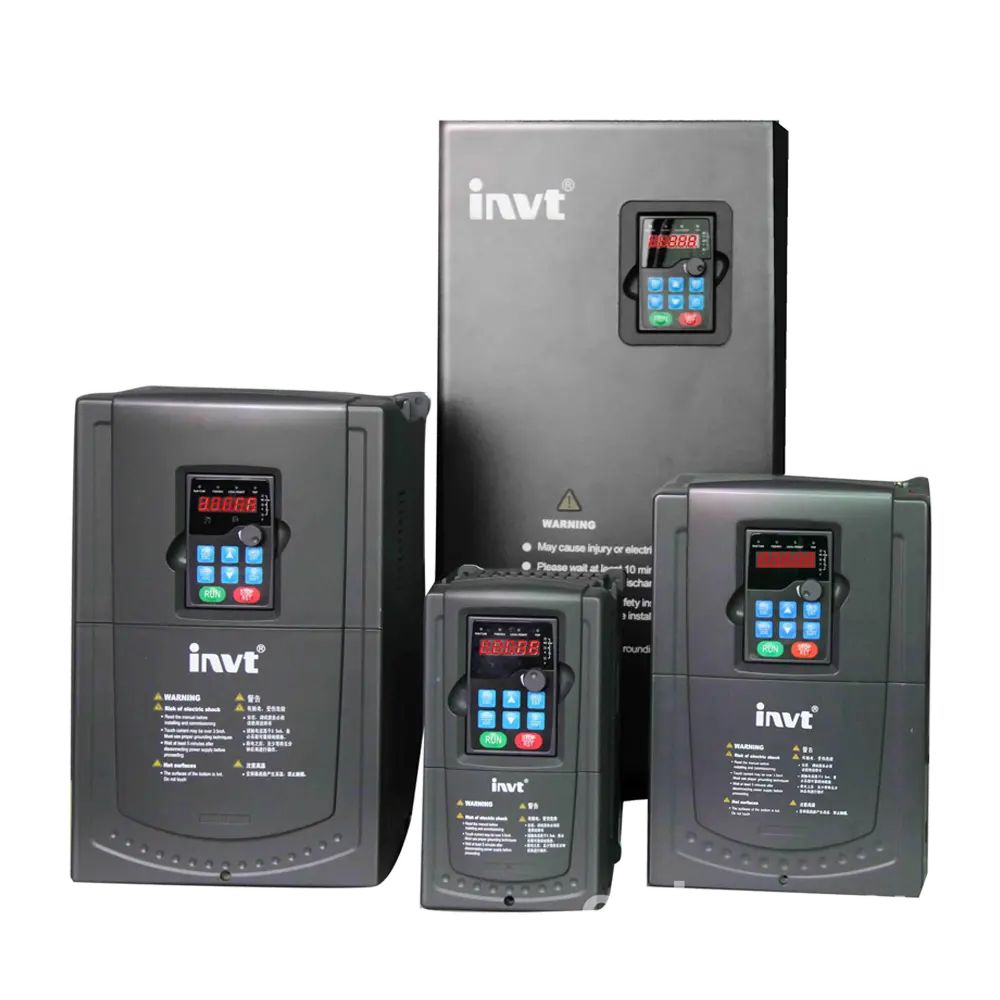 Model
E-10A
E-15A
E-20A
E-30A
E-40A
E-50A
E-60A
E-75A
E-100A
Free air deliver/Discharge pressure
(m3/min/Mpa)
1.2/0.7
1.1/0.8
0.9/1.0
0.7/1.2
1.6/0.7
1.5/0.8
1.3/1.0
1.1/1.2
2.5/0.7
2.3/0.8
2.1/1.0
1.9/1.2
3.8/0.7
3.6/0.8
3.2/1.0
2.8/1.2
5.2/0.7
5.0/0.8
4.5/1.0
3.8/1.2
6.8/0.7
6.2/0.8
5.6/1.0
4.9/1.2
7.3/0.7
7.0/0.8
6.0/1.0
5.6/1.2
10.0/0.7
9.1/0.8
8.5/1.0
7.6/1.2
13.5/0.7
12.6/0.8
11.2/1.0
10.0/1.2
Free air deliver
/Discharge pressure
(CFM/PSI)
42/102
39116
32/145
25/174
57/102
53/116
46/145
39/174
88/102
81/116
74/145
67/174
134/102
127/116
113/145
99/174
184/102
177/116
159/145
134/174
240/102
219/116
198/145
173/174
258/102
247/116
212/145
198/174
353/102
322/116
300/145
269/174
477/102
445/116
396/145
353/174
Compression stage
  Single-stage
Ambient temperature
-5–+45℃
Cooling mode
Air cooling
Discharge temperature   (0C)
Ambient temperature+15℃
Lubricant   (L)
3.7
10
10
14.5
15
20
20
45
45
Noise Level    (Db)
62±2
64±2
65±2
66±2
68±2
Drive method
Direct driven
Electricity (V/ph/Hz)
 380/3/50
Motor power (KW/HP)
7.5/10
11/15
15/20
22/30
30/40
37/50
45/60
55/75
75/100
Starting method
Direct starting
Y-△Starter (Star delta starting)
Dimension  L*W*H (mm)
880*650*830
1130*850*1140
1200*930*1260
1380*960*1300
1700*1090*1330
1830*1190*1380
1930*1370*1420
Net Weight   (kg)
223
315
325
491
566
695
745
1090
1240
Air outlet diameter (inch)
3/4"
1"
11/2"
2"