All in One Screw Air Compressor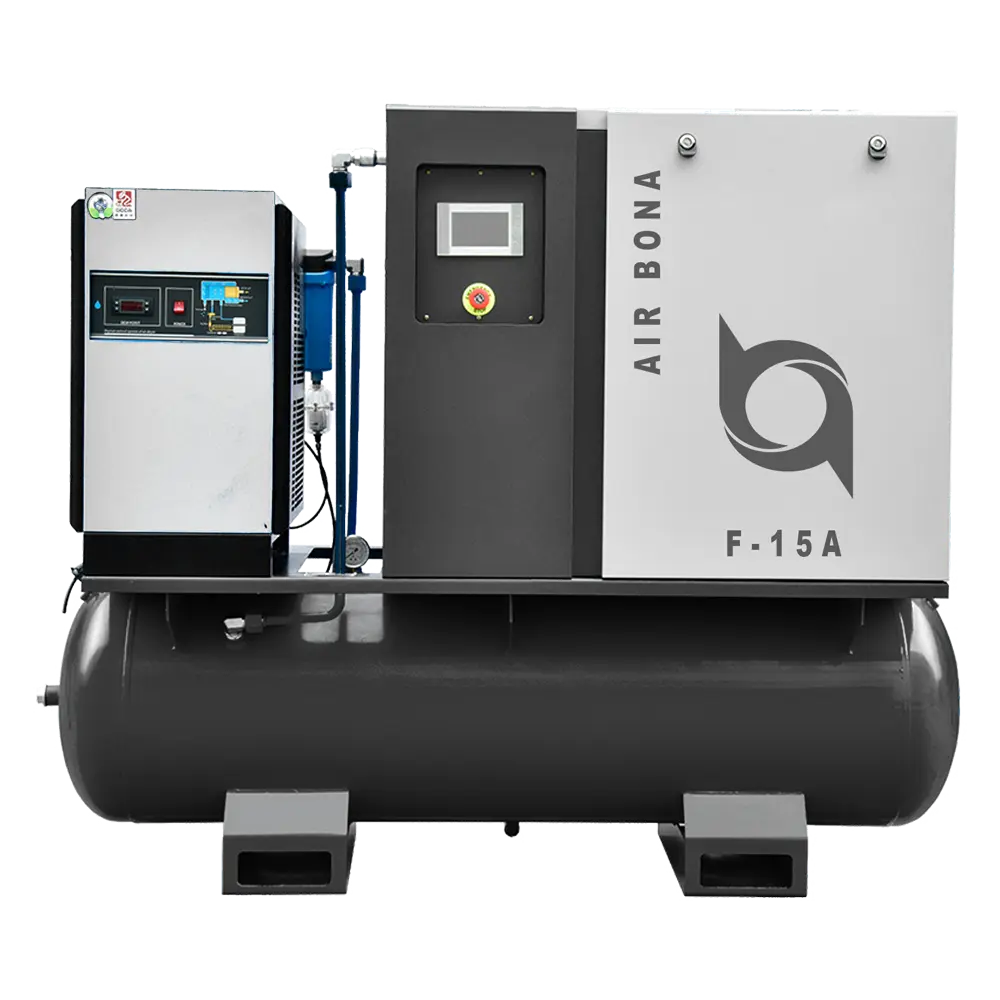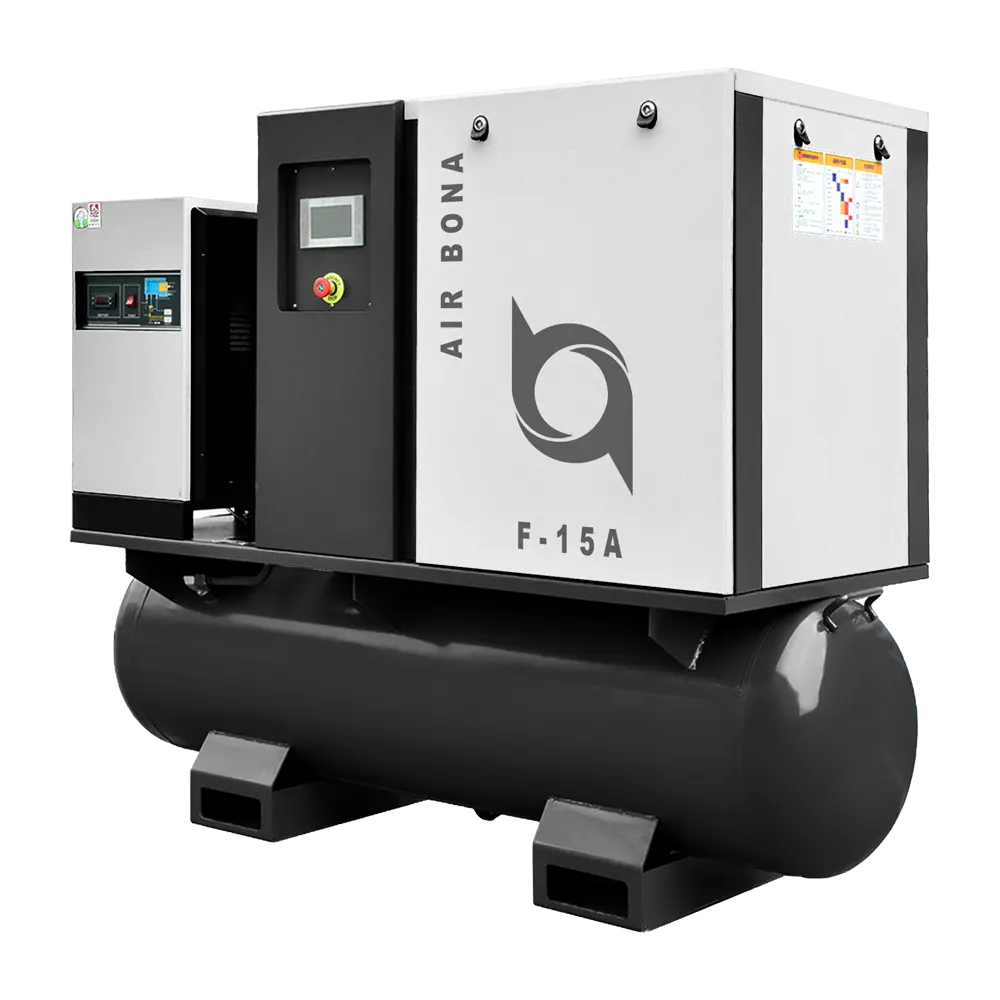 Our Advantage
All-in-one Compressor With Air Dryer & 300L Tank. Efficiently condenses the air to remove airborne moisture, dirt, and oil. One random precision filter for free.
It widely used for production, pharmaceutical, textile, auto repair, aviation, metallurgical and other industrial fields.
Screw type air compressor is easier to maintain
They are good energy conservers
They consume less oil than other oil-flooded air compressors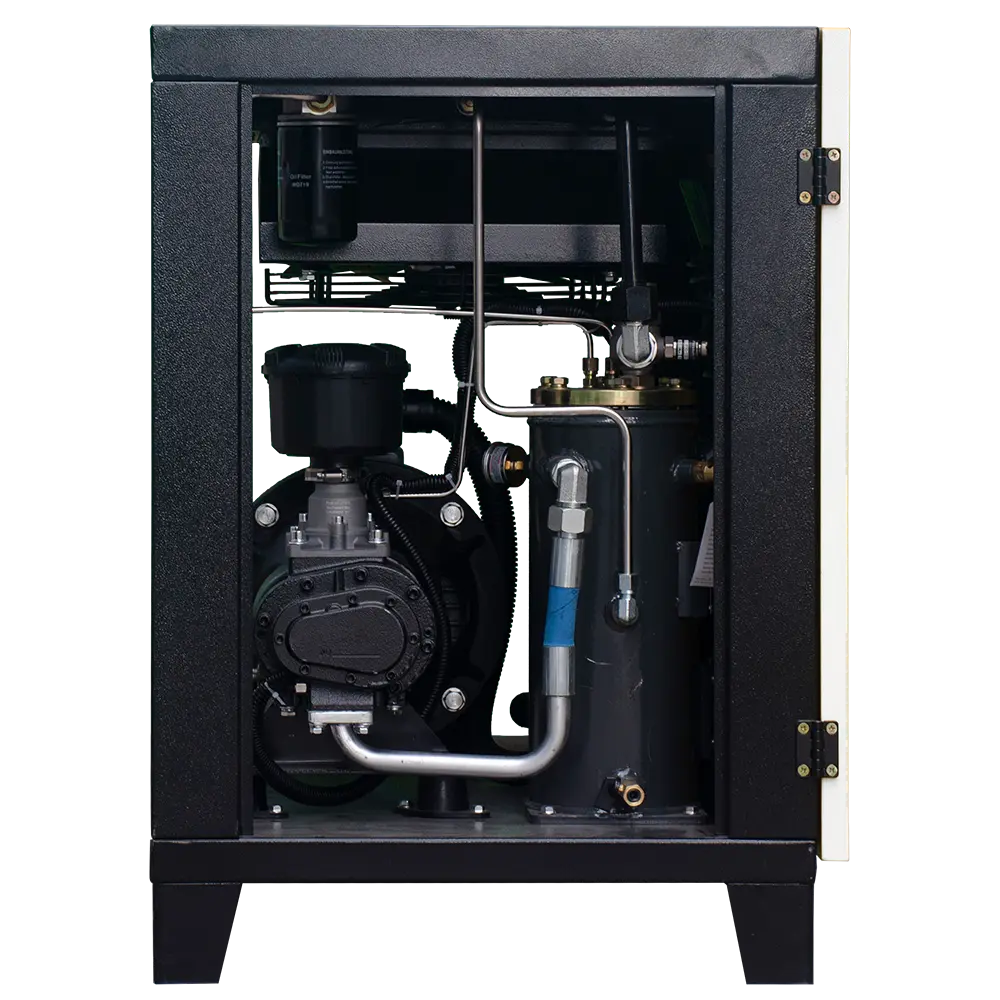 1. The design idea of "large rotor, large bearing, low speed" is adopted to reduce noise and vibration and increase the life and stability of the host.
2. The tooth surface is processed by the German KAPP rotor grinder to create a high-precision rotor, which is the first guarantee of high efficiency and stability of the air end.
3. Adopt a new type of 5: 6 asymmetric rotor tooth shape, high-precision three-coordinate measuring machine for comprehensive measurement, increase the air capacity by 5% -10%
4. All imported quality bearings are used.
High Energy Efficiency Motor
1. Large starting torque
2. Specialized motor for air compressor, imported quality bearings;
3. IE3 high energy efficiency motor, reduce your using cost
4. Motor design is designed according to 1.2 coefficient;
5. Protection grade IP54, insulation grade F.
6. Permanent lubrication of the front and rear bearings of the motor without adding grease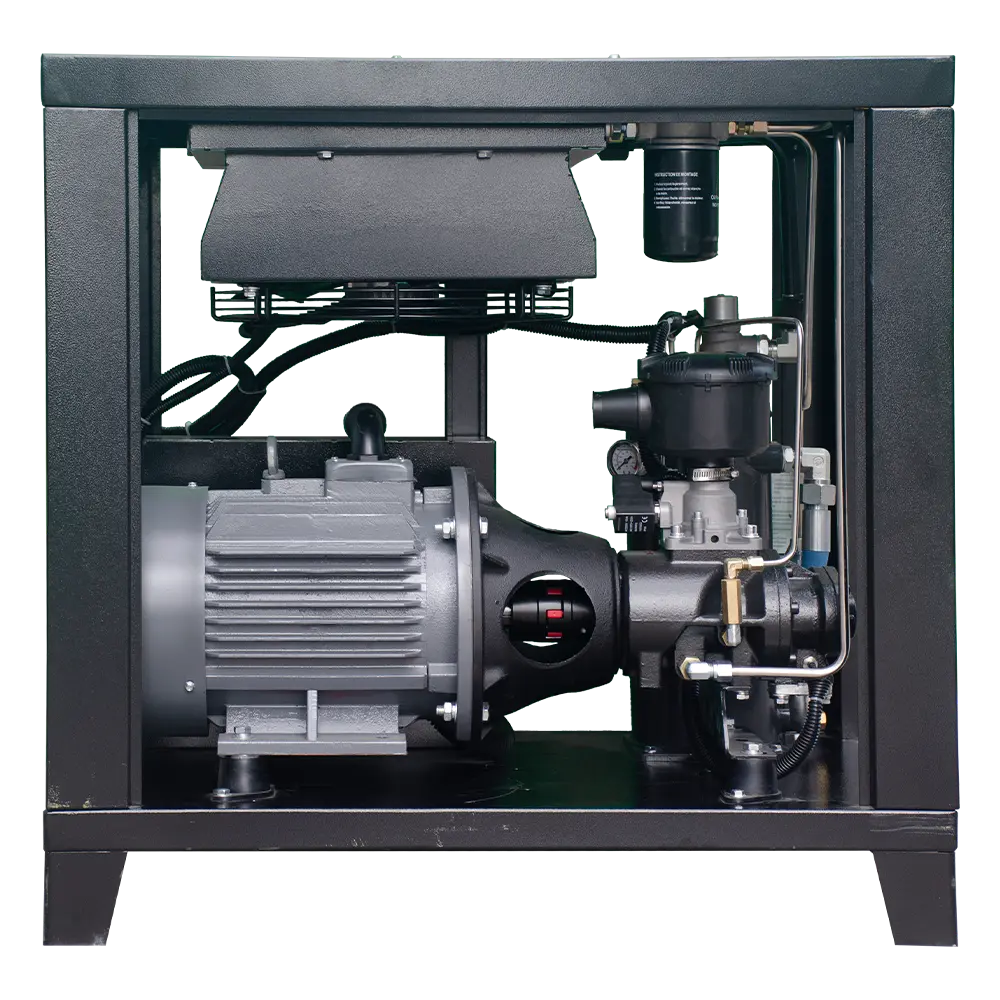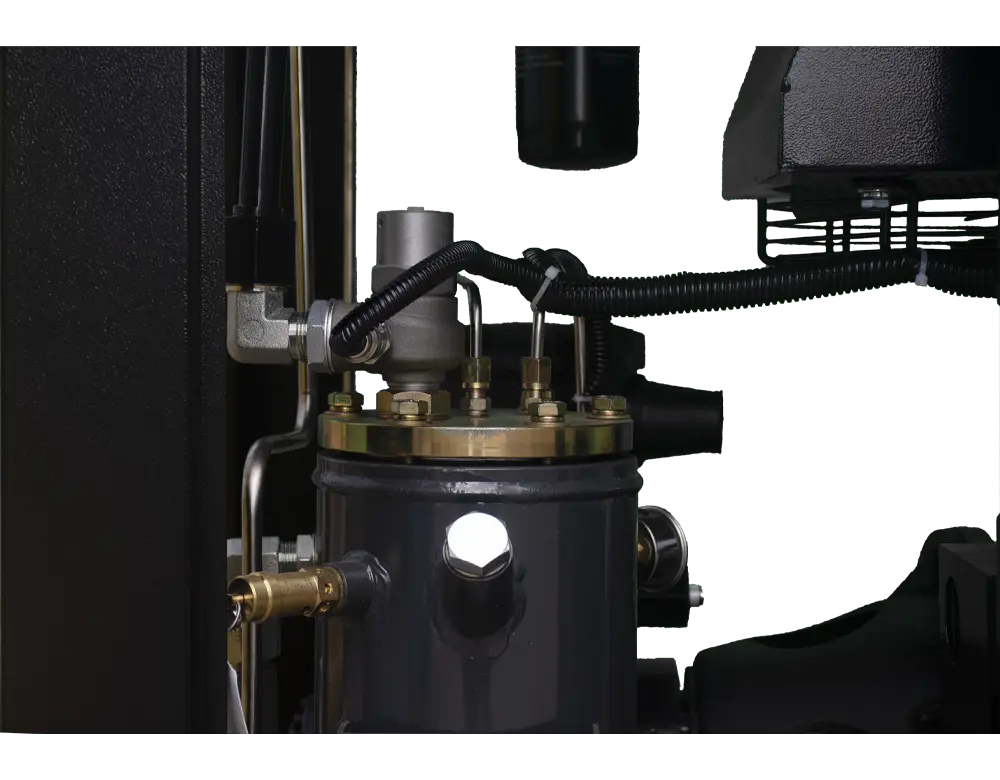 With bigger oli and gas separator and oil separator element, improving the initial separation efficiency , ,anking the oil content less than equal to 3ppm.
Manufactured by Schneider Electric, our switchgear UL/CSA compliant. Schneider contactors are used for Y/Delta soft start. Schneider variable speed drive option gives our customers up to 7X starting amp savings and up to 40% savings while the unit is in operation.
With a global presence in over 100 countries, Schneider Electric is an industry leader in Power Management – Medium Voltage, Low Voltage and Secure Power and in Automation Systems, providing integrated e efficiency solutions, that combine energy, automation and software to deliver comprehensive energy-saving solutions.